Going to the Dead Sea is like entering in a Disneyland, where you would witness plenty of fascinating things— things which you had just imagined before.
You must have a question popping up in your mind, why do they call it theDead Sea?
Well, that's what makes it a unique and mysterious place.
The Dead Sea exists between Jordan in the East and Israel and West Bank to the West.
What makes this place an exciting place on Earth is the high salt ratio, which makes this place truly unique, like no other site.
There are many fun facts about the Dead Sea, which makes this place, indeed, a heaven on Earth. And would compel you to visit it.
Let's dive intothose exciting facts about the Dead Sea!
Interesting Facts about the Dead Sea-
1. The Dead Sea is not a Sea
What?
Yes! You heard it right.
Thanks to the phenomenon of a shift in tectonic plates of African and Asian regions, we got the Dead Sea ages ago.
2. Lowest dry point on Earth
If you wished to go to the lowest dry point on Earth, then this is the place.
The Dead Sea is 423 meters (1,388ft) below sea level, making it the lowest dry point on Earth.
3. High ratio of salt
Have you ever seen water containing a naturalsalt concentration of 34.2%, making it 9.2% times saltier than the ocean?
Then, the Dead Sea is the place.
And you shouldn't taste it. Take it as a piece of advice from my side, if you want!
4. You can float over the Dead Sea
How couldthat be even possible?
But this is the most fantastic thing about the Dead Sea, which compels tourists to rush to this area every year.
Are you still wondering?
Then challenge yourself that you would find such a place other than the Dead Sea. BIG No would be the answer.
Also, you can even read newspapers while floating over the Dead Seawater. ASTONISHING!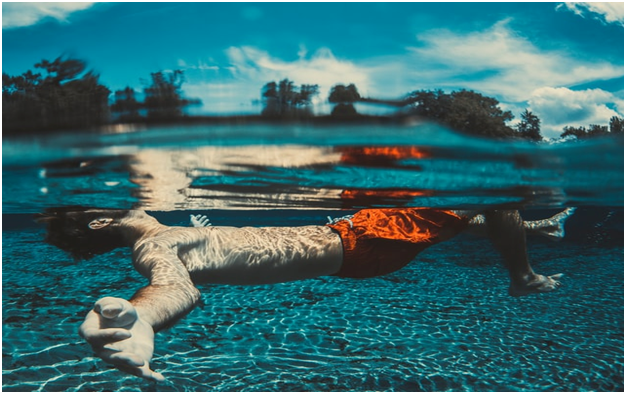 Presence of Life in the Dead Sea- No way!
You generally see sea plants and animals, and you are pretty used to it. But, here in the Dead Sea, you won't experience that.
Because the Dead Sea is so salty, the probability of survival of any life is negligible.
Therefore, no life form can thrive on this salty water.
That is why people call it the Dead Sea because it does not have any chance of life. This makes the Dead Sea an interesting place on Earth.
6. Spitting out of Asphalt
The Dead Sea also spits out asphalt constantly, a materialthat Egyptians used to make mummies.
7. Higher atmospheric pressure
Atmospheric pressure is high here because it is the lowest point of Earth.
But nothing to worry about, it does not affect you as much, and you won't feel it.
8. Landlocked area
The Dead Sea is a landlocked area with an inflow of water from a Jordan River but no outflow path. Due to which the concentration of salt is unchanged, and we have the Dead Sea.
9. No water boats in the Dead Sea
You won't see any water boats or any other vehicle here in the Dead Sea. This might have amazed you as well.
10. Healing power of Dead Sea Water
Another fun fact about the Dead Sea water is that it has HEALING POWER!
Wao!
Yes.
Well, who needs a doctor for skin then? When you have the Dead Sea!
The presence of sodium, magnesium, and potassium in the Dead Sea is famous for its healing qualities.
The Dead Sea's mud and water are considered to have healing power— fruitful for skin and effective muscle acne and arthritis.
We can say: The Dead Sea has therapeutic qualities.
Well, if you want to witness it, then make this spot on your bucket list to visit.
11. Presence of centuries-old scriptures
Dead Sea Scrolls and other historical and sacred copies of scriptures are being found in the Dead Sea.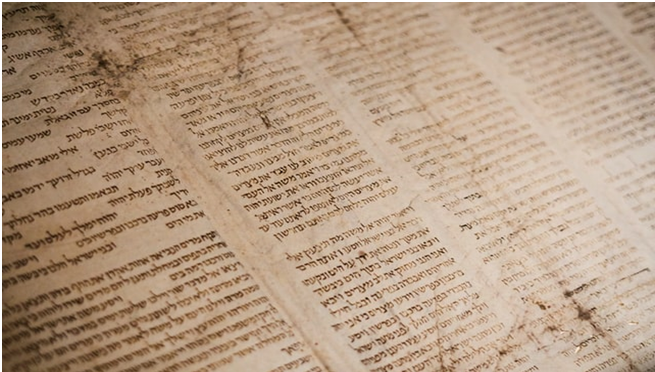 12. The Dead Sea is saying: please save me!
Yes! Due to catastrophic environmental changes, the size of the Dead Sea is shrinking big time. As the study says that the Dead Sea was about 50 miles long in 1950, but today it is just 30 miles long.
13. The salinity of the Dead Sea— unbearable?
Would you like to taste the water of a Dead Sea?
No, you won't. It is so bitter that you better avoid tasting it.
14. Religiously sacred? Yes
It is enough to indicate when the Dead Sea is present between Israel and Jordan.
Yes! Different religions have different stories and historical incidents at their helm. For Christians, Jesus was baptized here. For Jews, thousands of Israelis died here while fighting with the Romans. For Muslims, the city of Sodom was there under the Prophet Lut.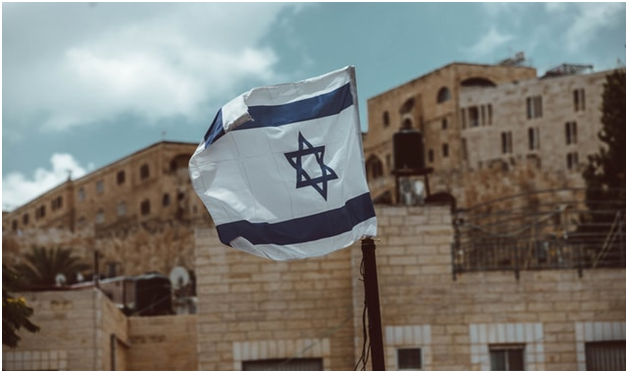 Best Area of a Dead Sea to visit
Well, if you are thinking about planning a trip to the Dead Sea, FLOATING should be in your MUST-DO LIST because it looks so cool that you can float over water— absolutely, it is. And skipping this point is a complete absurdity because this is something you can't do anywhere else.
One thing I must tell you: you don't have to be a swimmer to dive into the Dead Sea. CHUCKLES!
If you are looking for the Dead Sea's best area to visit in Jordan, it shouldn't worry for you. Because Jordan is a place having several beaches, famous of which is Amman Beach. Similarly, Dead Sea Spa is a perfect place to spend the night with more economical prices.
Well, coming from an Israeli side, Kalia beachis stunning with better facilities. Cave of Qumran is famous for discoveries of the religious manuscript in the past— Dead Sea Scroll, the oldest Biblical manuscripts, is one of them. Other hotel accommodations include Danial hotel, Hordes hotel, and Masada guest house.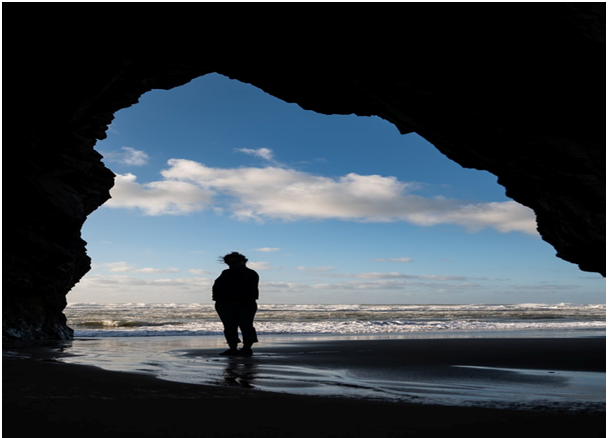 Conclusion:
Having salt is the specialty of the Dead Sea. But not a salt to be used in cooking.
All attributes mentioned above about the Dead Sea are purely their own. You won't see any copyright strike. This is a uniqueness of a Dead Sea— a mystery on its own.
Still, if the Dead Sea is not on your bucket list, then it's your fault.
These fun facts of the Dead Sea are there to be witnessed only.
So, pack luggage and head towards the Dead Sea to witness some miracles in your life that you would never forget,for sure.
Yes! Miracles.
What would an exciting adventure look like for you?
The Dead Sea has everything!
Are you ready?