Meta description: This article guides people who wish to visit Turkey and explores why they should visit this historical country.
Summer is the time of the year when people from all over the world go on holiday to exotic places so that they can relax after an exhausting year. Since no one got to travel last year due to the COVID-19 restrictions, many people eagerly booked their flights in 2021 for restful, luxury getaways.
One of these luxury getaways is to Turkey. This country is a melting pot of different cultures, religions, and traditions. Their cuisine, hospitality, beaches, and historical landmarks will give you the best holiday package with most memorable experience of your life. So, if you've been wondering, "Should I Travel To Turkey this year?" we have all the answers.
So, are you ready? Let's dive in!
Should I Travel To Turkey?
Yes, you should. Since Turkey is located on two continents, it is a mixture of the best attributes of both Eastern and Western cultures. The food, lifestyle, people, fashion, shopping, and history is a fascinating experience, and you will feel like your holiday was well-spent if you spend it in Turkey.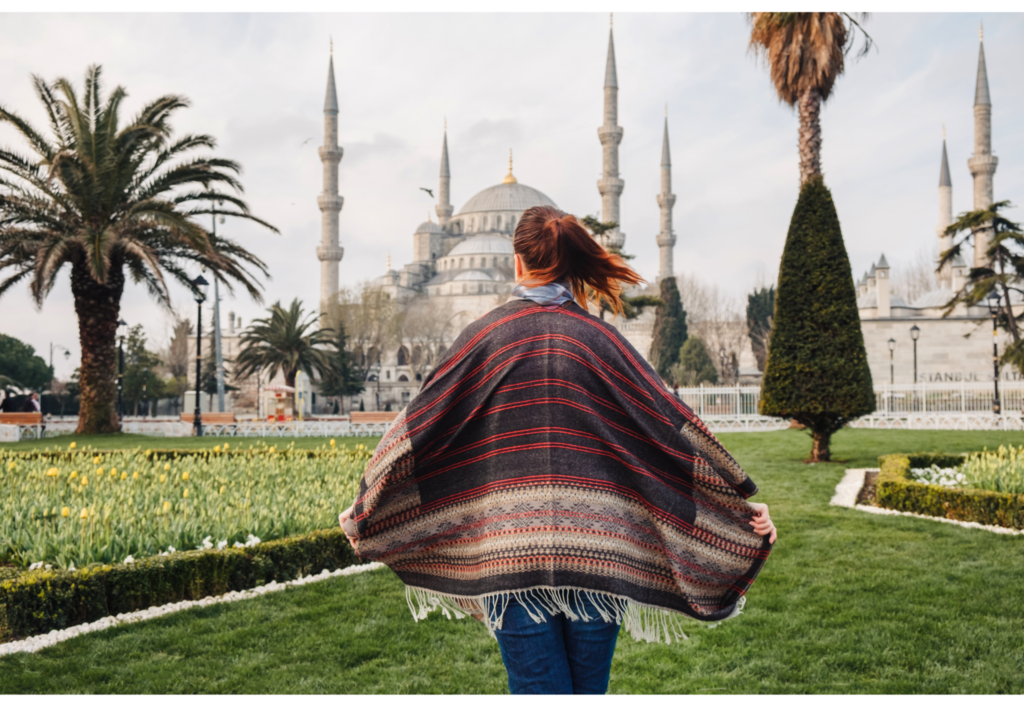 Reasons Why You Should Travel To Turkey
If you're itching for a holiday but don't know where to go yet, we understand. With so many dazzling tourist spots globally, it is hard to choose one to travel to. However, if you're planning to holiday in Turkey this summer but need additional convincing, we have the scoop on why you should travel to Turkey.
Here are all the reasons why you should visit Turkey. Let's go!
1. Religious Affiliations
Whether you are a Christian, Muslim, or atheist, the sheer number of religious landmarks in Turkey will astonish you. The Church of St. Peter in Antakya is one of the oldest churches in the world, with parts of its structure dating back to the 54th and 5th centuries.
Many people say that the archaeological wonder, Göbekli Tepe, is one of the world's earliest examples of a temple. Located in Anatolia, this structure is 12,000 years old, predating the world's oldest human civilisation.
Mount Ararat, located in the Iğdır and Ağrı provinces of Turkey, is said to be the resting place of the legendary Noah's Ark. In addition, tourists can also visit examples of the imposing Ottoman architecture that are the Sultanahmet Mosque (also known as the Blue Mosque) and the Süleymaniye Mosque.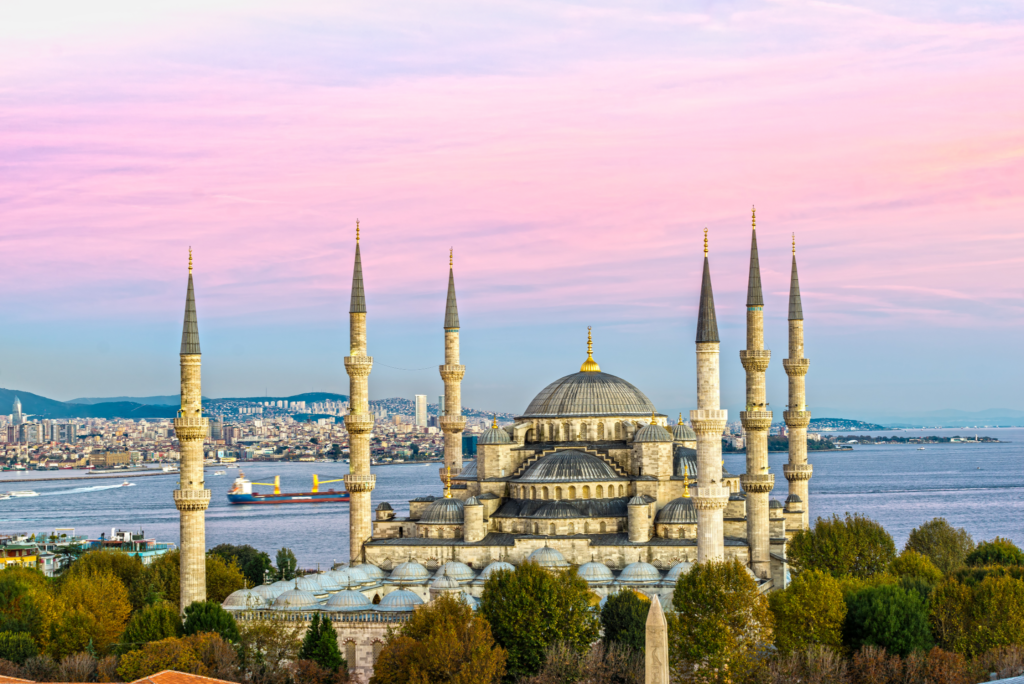 2. Endless Beaches
Most people want to visit expensive island tourist destinations to get uninterrupted access to miles of beautiful beaches. Turkey has almost 8000 kilometres of beaches across its length, at a much cheaper price tag than those island getaways.
These endless beaches are because the Aegean Sea, the Mediterranean Sea, and the Black Sea line Turkey from three sides.
3. Wonderful Cuisine
With its mixture of meat, seafood, and vegetables, Turkish cuisine is famous worldwide for its unique taste. Most tourists who come for the Turkish sights end up staying for the Turkish food.
With dishes such as the Şiş kebap, baklava, and Köfte, along with Turkish coffee and tea beverages, foodies will have the time of their lives in Turkey.
4. Luxurious Hotels
Due to its status as a prime tourist destination, Turkey has many luxury boutique hotels for tourists to stay in. With options such as the Hotel Raffles, Suadhan Hotel, Four Seasons Hotel, and the Bosphorus Palace Hotel, visiting families and couples will have no shortage of quality places to stay in.
However, since this country caters to people of all classes, there are also many affordable options to choose from for your stay in Turkey.
5. Colourful Culture
Turkish culture is based on being welcoming to strangers and travellers. This quality is very beneficial to tourists who are dependent on the goodwill of the locals. In addition, the locals will also help you explore the sights that you wish to see and translate things along the way as well.
You will also see many interesting sights such as Turkish oil wrestling, evil eye ornaments, gorgeous traditional carpets, and fun-filled taverna filled with the best alcohol in the world during your stay.
If you're looking to try some traditional Turkish activities, we'd recommend visiting a Turkish hammam for a relaxing massage and bath.
6. Historical Melting Pot
You need to travel to Turkey at least once in your lifetime if you're a history or mythology buff. Legend says that the fantastical city of Troy, where the Trojan War took place, is part of present-day Turkey.
The Antalya museum, the Museum of Kutahya, and the Aphrodisias Museum are examples of the historical wonders that you can see when you visit Turkey. In addition, you can also visit breathtaking historical sites such as Mount Nemrut, Topkapi Palace, the Anadoluhisari, the Alanya Castle, and the Zeus Temple to learn about their history and take pictures among the gorgeous palace structures.
7. Natural Beauty
The beaches in Turkey deserved a special mention because so many tourists love the country for its beaches, but there are many other natural attractions in Turkey.
There are 44 national parks in the country that protect and showcase its local wildlife and greenery. You can also visit natural oddities such as the Cappadocia, a place dotted with conical rocks all over.
If you want to find the most Instagramable place in Turkey, visit Oludeniz, which consists of a sparkling sapphire lagoon with miles of undisturbed beaches and greenery.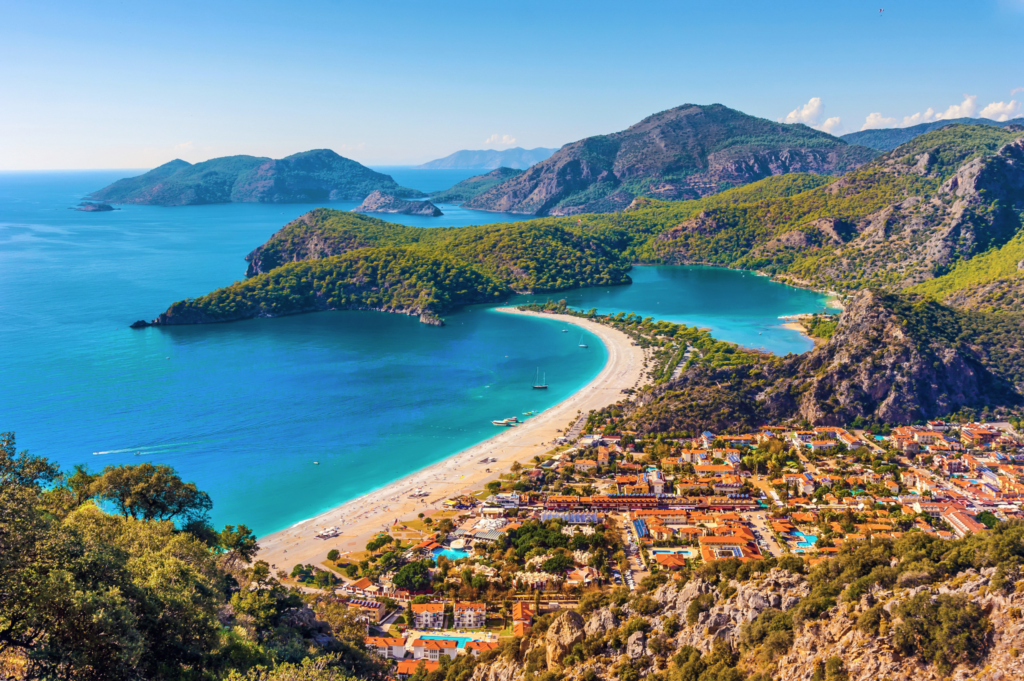 8. Variety Of Activities
Whether you want to go paragliding, on a hot air balloon ride, deep-sea diving, or a skiing adventure, you'll find a spot in Turkey for it. The people in Turkey have a remarkably adventurous spirit, and you'll see that reflected in their tourist activities.
Well, these are some of the reasons why we think you should visit Turkey. We're sure if you go, you'll find plenty of other reasons to stay!
Conclusion
If you're asking yourself if you should travel to Turkey or not, we hope this guide helped you reach your decision. Turkey is a fabulous place to go on holiday with your partner or your family, and we have listed all the reasons why we think you should visit it.